S. Saravanan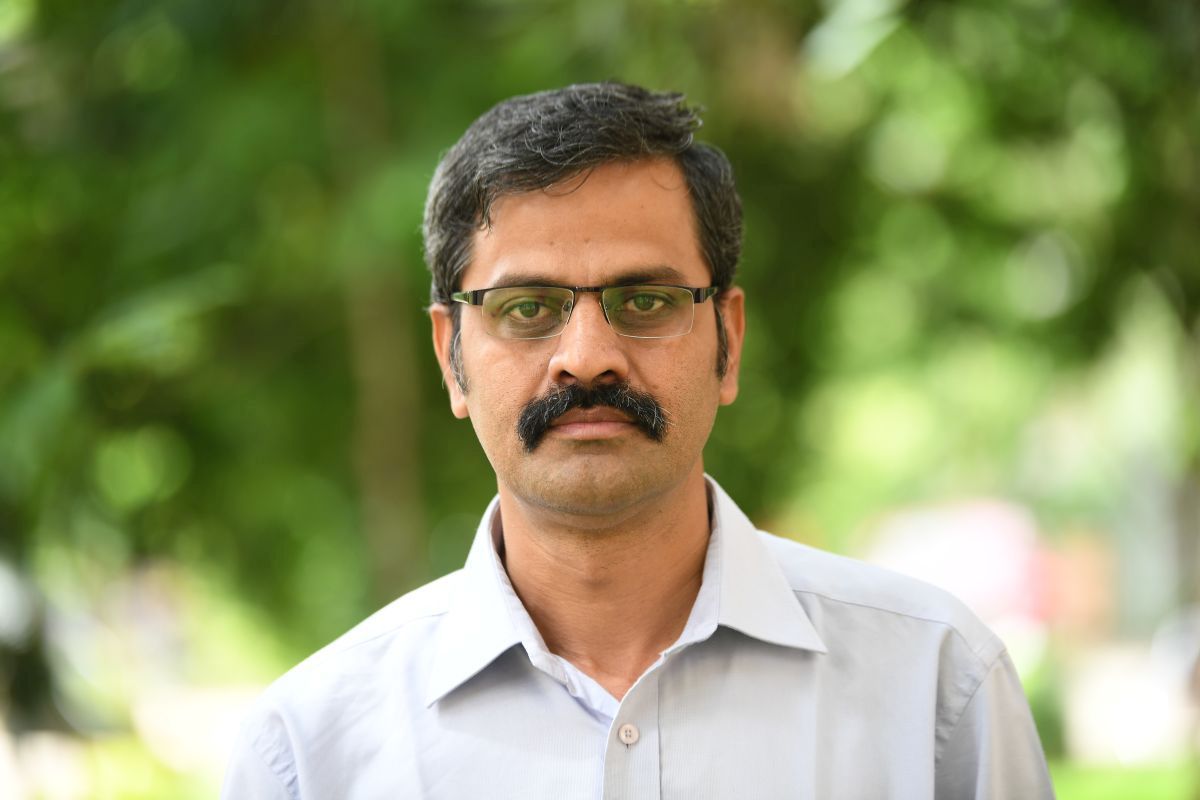 Principal Research Scientist
Aerodynamics
Email: saravan[at]iisc.ac.in
Office Phone Number: +91-80-22933021
Lab Phone Number: +91-80-22933162 / 22932424
Office Room Number: +91-80-22933021
Education
B.Tech (Aeronautical Engineering) M.I.T. Anna University, Chennai, 1995.
M.Tech (Aerospace Engineering) Indian Institute of Technology, Kanpur, 1997.
Ph. D in Aerospace Engineering at Indian Institute of Science, Bangalore, 2007.
Experience
Spent six months as a Post Graduate Trainee after completing his M.Tech in the Experimental Aerodynamics Division at National Aerospace Laboratory, Bangalore.
Scientific Officer Gr.II   Feb. 1998 – 2003
Scientific Officer Gr.I   2003 – 2006
Senior Scientific Officer  2006 – 2012
Principal Research Scientist  2012 – Till Date
Research Interests
Design and develpement of an accelerometer force balance (i.e., 3 and 6-component accelerometer balances) to measure the aerodynamic forces and moments for various aerodynamic configuration within test duration of 1 ms.
Aerospikes ahead of the blunt body, concentrated energy deposition along the stagnation streamline and forward facing jet in the stagnation zone of a blunt body are investigated for keeping the heat load to acceptable levels.
Direct measurement of skin friction on backward facing step (2 mm step height) and on double-wedge model exposed to laminar hypersonic flow, using the PZT-5A piezo-ceramic gauge.
Effect of permanent magnetic field on the aerodynamic drag coefficient (Cd) and heat transfer rates for a 120º apex angle blunt cone configuration at Mach 8 in the IISc free piston driven hypersonic shock tunnel.
Using anodized aluminum pressure-sensitive paint (AA-PSP) on the truncated cone in the high supersonic tunnel of the University of Manchester at Mach 5
Shock tunnel testing of scaled configurations, Instrumentation and experimental gas dynamics.
Announcements
Feel free to contact me for more information and research ideas.
Research Statement
Fluid Mechanics, Aerodynamics, Gas dynamics and hypersonics.
Current Projects
Generic blunt cone configuration with double aero-spikes at the nose (ISRO Space Technology Cell, IISc, Bangalore) April 2015 – March 2017
Passive mixing enhancement technique for sonic jets in supersonic cross flow (ISRO Space Technology Cell, IISc, Bangalore) April 2018 – March 2020
Measurement of forces and moments on generic models in a hypersonic shock tunnel (Aeronautical Research & Development Board) Fund to be released from H.Q, New Delhi
Erinc Erdem, Konstantinos Kontis and Selvaraj Saravanan. Penetration Characteristics of Air, Carbon Dioxide and Helium Transverse Sonic Jets in Mach 5 Cross Flow. Sensors 2014, 14, 23462-23489. 2017

L. Yang, E. Erdem, H. Zare-Behtash, Saravanan S and K. Kontis. Pressure-Sensitive Paint on a Truncated Cone in Hypersonic Flow at Incidences. International Journal of Heat and Fluid flow. 37. 9-21. Elsevier. 2012

Saravanan S, Nagashetty K. Schlieren visualization of shock wave phenomena over a missile-shaped body at hypersonic Mach numbersrsonic speeds. In: Proceedings of the Institution of Mechanical Engineers – Part G: Journal of Aerospace Engineering. 2011;225(G(1):23-34. 2011

Saravanan S, Jagadeesh G. Aerodynamic force measurement using 3-component accelerometer force balance system in a hypersonic shock tunnel. Shock Waves. 2009;18:425-435. 2009

Jagadeesh G, Reddy KPJ. Experimental investigations on the effect of a thermal bump in the hypersonic flow around a flat plate. In: Sriram R. AIAA, AIAA Aerospace Sciences Meeting and exhibition. 2009. 2009

Sahoo N, Reddy KPJ, Saravanan S. SADHANA. Simultaneous measurement of aerodynamic and heat transfer data for large angle blunt cones in hypersonic shock tunnel. Indian Academy of Sciences. 2006;31(Part 5):557-581. 2006

Sahoo N, Kulkarni V, Saravanan S, Jagadeesh G, Reddy KPJ. Film cooling effectiveness on a large angle blunt cone flying at hypersonic speed. Physics of Fluids. 2005;17. 2005

Viren M, Saravanan S, Jagadeesh G, Reddy KPJ. Experimental investigations of hypersonic flow over highly blunted cones with aerospikes. AIAA Journal. 2003;41(10). 2003
Hima Bindu (M.Sc Engg) with Associate Advisor : Prof. K.P.J. Reddy
Kumerasan (PhD) with Associate Advisor : Prof. D.Roy Mahapatra
Current Research Students                     B. Sudarshan (PhD)    Study on axial cavity in a hypersonic shock tunnel
GopalaKrishna N (PhD)    Experimental investigation of heat transfer and drag force over double disk spike-blunt body at Mach 5.7
Principal Research Scientist
Aerodynamics
Email: saravan[at]iisc.ac.in
Office Phone Number: +91-80-22933021
Lab Phone Number: +91-80-22933162/2424
Office Room Number: AE219