Prof. Rad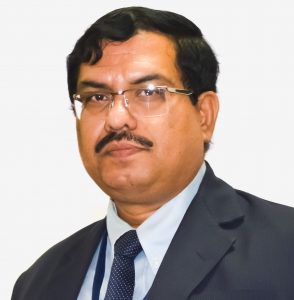 hakant Padhi earned his Masters in Aerospace Engineering from Indian Institute of Science, Bangalore in 1996, followed by his Ph.D. from Missouri University of Science and Technology (MST) – Rolla, USA, in 2001. After two years of postdoctoral studies, he joined the Dept. of Aerospace Engineering, Indian Institute of Science, Bangalore as a faculty member in December 2003, where currently he a full professor. He has briefly served the Defence Research and Development Organisation of India as a scientist during 1996-1997.
Prof. Padhi's research interests are in the broad area of systems theory and applications, with emphasis on synthesis algorithms in optimal control, nonlinear control, intelligent control and state estimation. He works on diverse application areas such as guidance and control of aerospace vehicles, target tracking for guidance, integrated guidance control and estimation, automatic drug delivery for biomedical systems, control of distributed parameter systems and industrial process control. He has more than 240 publications in international journals and conferences, three of which have been cited more than 100 times. Two of his books (one on Satellite Formation Flying and one on Applied Optimal Control and State Estimation) are going to be published soon by Springer and Wiley respectively. The nonlinear and optimal guidance and control algorithms developed by him are of wide applicability across various disciplines and have been accepted well across the globe.
Prof. Padhi is a Fellow of the Indian National Academy of Engineers (INAE), a Fellow of the Institution of Electronics and Communication Engineers (IETE), a Fellow of the Institute of Engineers (India), an Associate Fellow of American Institute of Aeronautics and Astronautics (AIAA), a Senior Member of Institute of Electrical and Electronics Engineers (IEEE) and a member of the Council of International Federation of Automatic Control (IFAC). He is a Technical Committee member of Aerospace Control in both IEEE and IFAC. He is a life member of Aeronautical Society of India, Systems Society of India and Soft Computing Research Society of India. He is a steering committee member of Asian control Association as well, representing India. He has received several awards for his valuable research contributions as well, the most recent being the Excellence in Aerospace Education award from the Aeronautical Society of India. He is currently an associate editor of three journals, namely IFAC Mechatronics, Unmanned Systems and Intl. J. of Aeronautical & Space Sciences. He has executed over 25 industry sponsored research projects and delivered several keynote and plenary talks in various conferences.